In 1960 the Menomonie Lions Club purchased 29.5 acres to expand Wakanda Park and donated the property to the city.  The club, however, continues to provide maintenance services.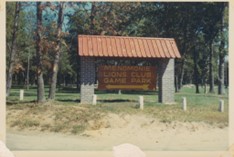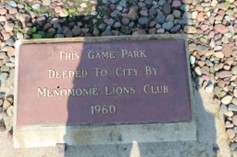 Part of this property became the Game Park and Nature Trail.  The entrance sign and Lions Memorial stands on the corner of Pine Avenue and Game Park Road.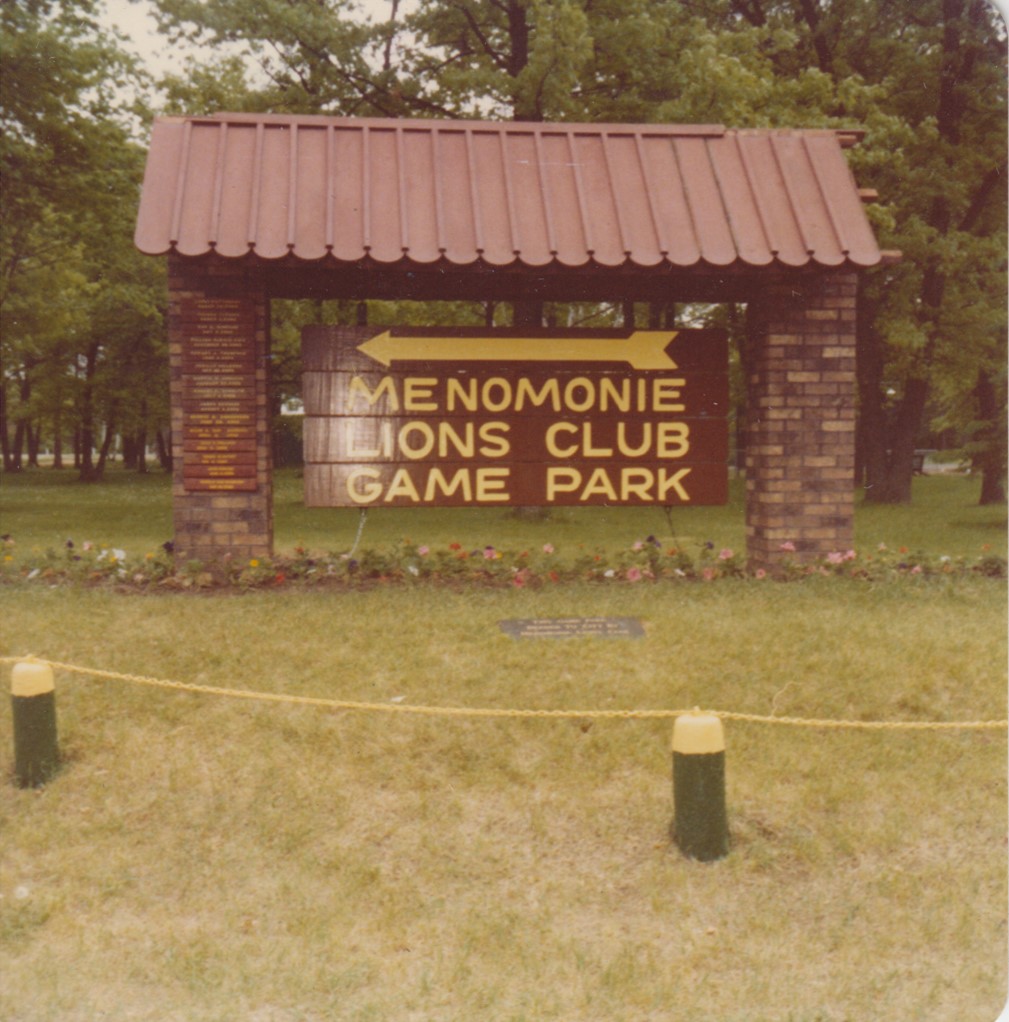 The Lions Memorial has gone through several changes since being built.  At one point redwood plaques that honored deceased club members were added to the pillars.
The memorial was damaged in the July 1980 Derecho.  During repairs the sign and roof were replaced with a new structure that included brick pillars, roof and a lighting system.  Additionally, a new 30-foot flagpole with a 4×6 foot flag was installed immediately behind the sign.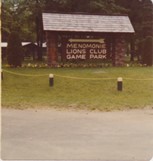 The redwood plaques were eventually replaced by new bronze plaques and the pillars were widened.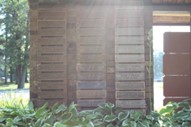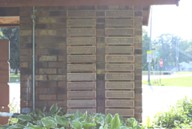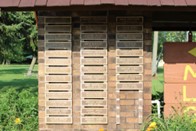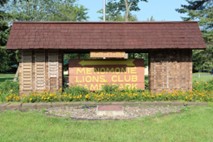 In May 2023 we removed the bronze plaques and cleared some of the area in preparation for a major remodel over the next several years.